"
The radio station, they play the same fucking songs!
"

Road Rage is the 37th song released by Your Favorite Martian and the 20th video animated by Cosmic Toast Studios. It centers around Puff being increasingly angered by various people and occurrences while driving. It is notable for being released when the band was doing covers and for being the first comedy song since White Boy Wasted.
Music Video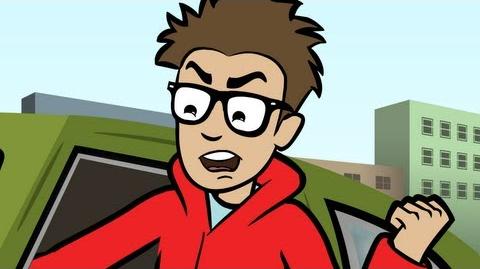 Lyrics
Lyrics on the ROAD RAGE/Lyrics sub-page.
Trivia
This song was originally going to be released much earlier, but was scrapped due to Ray thinking it wasn't good enough. They eventually decided to release it while the band was doing cover songs.
This song shares its name with YFMTS #8: ROAD RAGE (YFMTS).